Article Databases
Covers Biblical studies, world religions, church history, and religious perspectives on social issues. Includes more than  814,000 citations from articles, essays, and book reviews, with a growing number of multimedia citations. Full text is provided for more than 266,000 electronic articles and book reviews, from more than 130 journals.
Provides access to an index of English language articles and reviews from an evangelical perspective.  Includes most titles from 1976 to the present.
Provides extensive coverage of such topics as world religions, major denominations, biblical studies, religious history, epistemology, political philosophy, philosophy of language, moral philosophy and the history of philosophy.
Dissertations & Theses
Includes millions of searchable citations to dissertations and theses from around the world from 1861 to the present day, together with over a million full text dissertations that are available for download in PDF format. The database offers full text for most of the dissertations added since 1997 and retrospective full text coverage for older graduate works.
Theological researchers should also try RIM: Research in Ministry and TREN.
Reference Books
A collection of easily searchable electronic reference books on religious topics. Try searching the whole collection or an individual encyclopedia.
Atlas of the World's Religions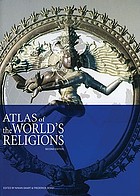 A comprehensive visual guide to the world's religious traditions, charting the origin, growth, and spread of all major faiths.
Available in print (BL 82 .A7 2007 – Reference Collection)
Encyclopedia of Women and Religion in North America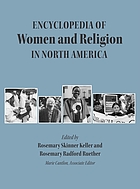 Offers a comprehensive description and analysis of women and religion in North America, focusing on institutions, movements, and ideas.
Available in print (BL 458 .E52 2006– Reference Collection)
Religion and American Cultures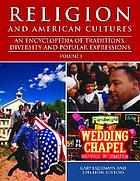 Looks at religious diversity in the United States from mainstream faiths to Wicca and Zen, discussing faith, religious practices, traditions, and history of religions. Explores the interactions between religion and ethnicity, gender, regionalism, and popular culture.
Available in print (BL 2525 .R448 2003  – Reference Collection)
Web Sites
Adherents.com is a collection of membership/adherent statistics and congregation statistics for over 4,200 religions, churches, denominations, religious bodies, faith groups, tribes, cultures, movements, ultimate concerns, etc.
Includes statistics on topics such as congregational membership and denominational beliefs.
Includes surveys, demographic studies and other social science research to examine a wide range of issues concerning religion and society in the United States and around the world. The project also covers a range of issues that often have a religious component – from abortion and gay marriage to stem cell research and church-state controversies. –From website
Includes reports and factsheets on religious freedom in countries all over the world.